LOGO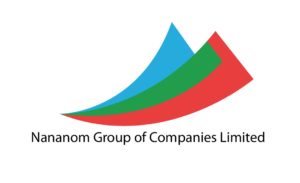 Nananom logo is the key cornerstone of our brand identity, our personality, our tonality and our basic values.
Our Logo Represent "THE HORN OF GLORY".
We strongly believe that, Glory has been given to us as human beings to have power in order to take dominion over the earth.

BLUE
Blue is the colour of skies and seas. It is linked with supporting life daily and inspires us daily. Pure blue is the colour of sincerity, commitment and inspiration. The colour blue holds the symbolic meaning of peace and tranquility and it also represent trust and harmony.
To improve communication, think of colour blue.
GREEN
Green stands for balance, nature, prosperity and progress. Green is always associated with wealth and progress. Green is the verdant colour of nature and environment. It symbolizes health, fertility, renewal, good luck and money.
For renewal, think of colour Green.
RED
Red is the colour of the blood. Blood symbolizes life. It brings focus to the essence of life and living. Red is the warmest of all colours which brings command. To strengthen your passion and your sense of personal security, think of colour Red.
CORPORATE SOCIAL RESPONSIBILITY
Nananom Group as a corporate body strongly believes that, we are to give back to the society, whenever we can to support the people who have made the group who we are today.
These projects are carried out by the group head of Corporate Affairs and Marketing. Our social responsibility is mainly based on Education, Health, Kingdom business, social welfare and community development.
Below are some of the donations made:
The Group has purchased 6 SUV cars to the body of Christ
Monthly Donation to the Offinso Orphanage Home
Nananom Group offers 6 scholarships each year to University students both locally and internationally.
The Group also offers 5 scholarships to Senior High School Students in the country. We are currently taking care of over 12 Senior High School students in Ghana.
Monthly donations to some selected widows
Nananom Group has given out free lands, built an auditorium and purchased full set of instruments for the body of Christ.
We are building a library and a computer lab to support the National "Afiase Project"